Sale!
Medical Air Mattress
metlife-plus-medical-air-mattress
Description
Metlife Plus Medical Air Mattress
Product Type: Metlife Plus Medical Air Mattress with Pump
Model
Metlife Plus
Brand Of
Dulife Care AG, Switzerland
Made by
PRC
Warranty
1 Yrs (pump)
Weight
NA
Product Description
Metlife Plus Medical Air Mattress:
Wister Air Mattress is ideal for the prevention and treatment of patients at low risk of pressure ulcers. This lightweight and compact alternating pressure pad are composed of 2.5"-high bubble cells, and it is used as an alternative to heavier products such as gel overlay mattresses. The system is great for short term usage and easy to install. With a pressure adjustable pump and extension flaps on top and bottom sides of the bubble pad to prevent the pad from sliding, Domus 1 is designed to be a great transition mattress for homecare.
Pump
Dimension
23.7 x 11.2 x 9.5cm
Weight
1.4 kg
Case Material
Flame retardant ABS
Supply Voltage
AC 230V, 50/60 Hz, 120V, 60Hz
Operating Cycle
9.6 mins(230V);8 mins(120V);
Mattress
2.5" Bubble Pad Overlay
Dimension
200 x 90 x 6.4 cm
Alternating
1 – in – 2
Cell Height
2.5″ x 130 pcs of bubbles
Weight
2.3 kg
Material
Medical-grade PVC
Maximum Patient Weight
130 kg
Matlife Plus Medical Air Mattress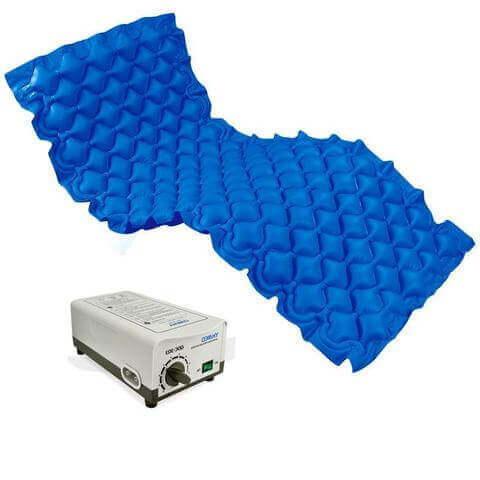 Medical Equipment.
Shop Now
"Automatic Digital Wrist Blood Pressure Monitor with Heart Rate Monitor"
Enjoy low prices and great deals with Israt Care.
কিভাবে অর্ডার করবেন?