Sale!
Diagnostic Bathroom Scale
Beurer BF 700 Diagnostic Bathroom Scale
Description
Beurer BF 700 Diagnostic Bathroom Scale
Specification
Measures body weight, body fat, body water, muscle ratio, bone mass with AMR/BMR, calorie counter and BMI calculation.
Eight memory spaces with auto recognition, 30 measurement memory spaces.
Five activity levels, adjustable between Kg, lb, st.
LCD display, quick start, auto switch-off, weight capacity 180 Kg.
Batteries: 3 x 1.5V AAA
User Memory Spaces: 8
Standing Surface Dimensions: 30 x 30cm
Compatible with: iOS and Android 4.4, Bluetooth 4.0 or above
Units of Measurement: kg/lb/st
Digit Size: 22mm
Brand  Beurer
Model  BF 700
Origin  Germany
Warrenty   5-year manufacturer's warranty
Product Description
Weight control made easy! With the diagnostic bathroom scale and "beurer HealthManager" app, it's easy to always keep track of your data. Automatic data transfer within the Bluetooth® range makes transmission easier. It does not get any better than that!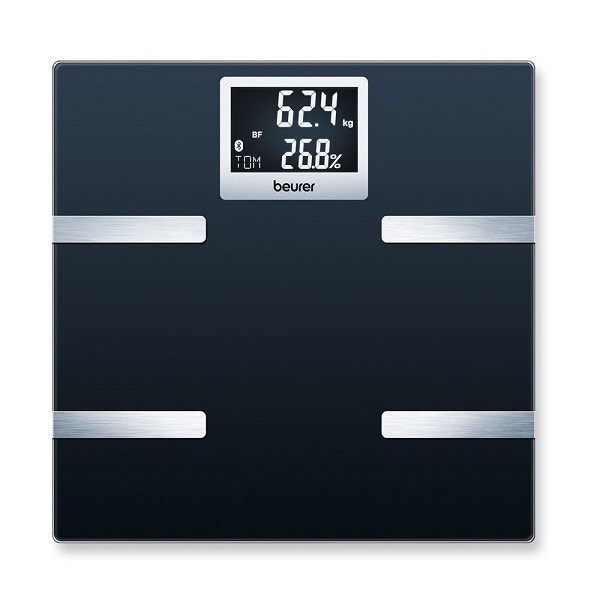 With Bluetooth for automatic transfer of values to your smartphone or PC using the HealthManager app or BodySahpe app allowing you to easily track your progress.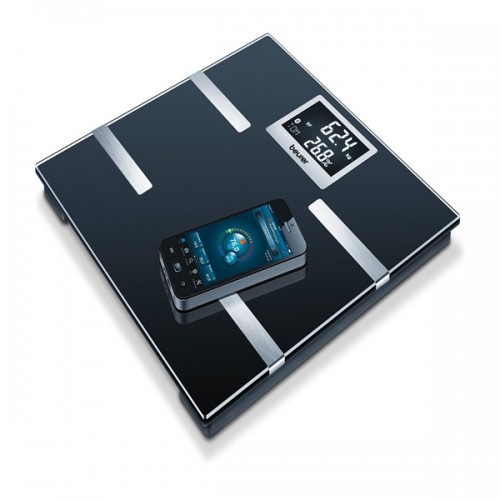 Key Features of the Beurer BF700 Diagnostic Bathroom Scale
Automatic data transfer within Bluetooth® range after opening the app
Weight, body fat, body water, muscle percentage, bone mass, AMR/BMR calorie display
With BMI calculation
8 users with automatic user recognition
Black LCD display; white illumination with display of user's initials
Slim electrodes made of brushed stainless steel
5 activity levels
User memory spaces: 8
Measurement memory spaces: 30
Switch-on technology: Quick Start
Automatic switch-off, overload indicator
Weight capacity: 180 kg
Digit size: 23 mm (weight)
Free download of "beurer HealthManager"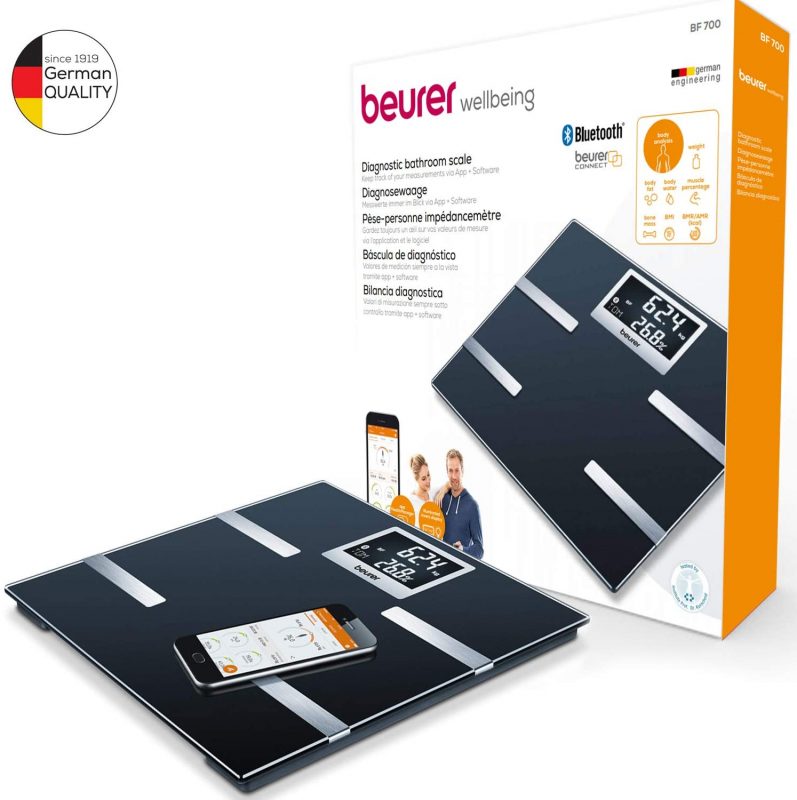 Medical Equipment.
Shop Now
"Automatic Digital Wrist Blood Pressure Monitor with Heart Rate Monitor"
Enjoy low prices and great deals with Israt Care.
কিভাবে অর্ডার করবেন?